The Gift that Keeps on Giving – Stacks on Stacks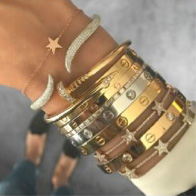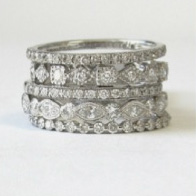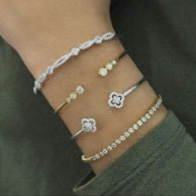 Whether you've recently scrolled through the trending images on Instagram or flipped through the pages of any major fashion magazine, odds are you've noticed the latest trend in fashion jewelry- stackables! From rings to bracelets, this trend can be worn in a variety of ways. Look timeless in stackable basics or dress up a formal gown with stacked diamond bangles. We have narrowed down some of our favorite stackable pieces as well as the best ways to wear them!
BOHO STACKS
For the musicians, for the artists, for the eclectic souls, bohemian stacks often feature large stones and sterling silver accents. Paired with loose waves, a kimono, and some boyfriend jeans, this look is cool and relaxed. A great place to shop for these pieces is Etsy. They aren't as mainstream as the bigger brands and can often add a bit of customization to fit your needs and personality (at super affordable prices)! Etsy is also a great way to support small jewelry designers and businesses.
Jewelry Collectives and Instagram jewelry designers are also great options for finding trendy bohemian pieces. Some of our favorite designers include Tippy Taste, EF Collection, Jessie Kuruc and The Jewelry Collective, Gem Breakfast.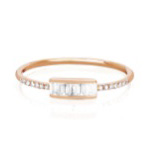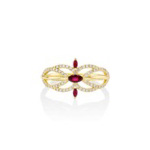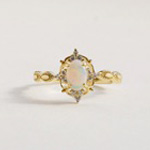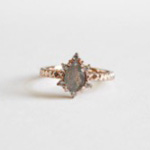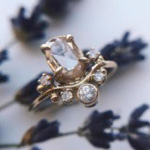 GLAM STACKS
Glam stacks can be worn to add contrast to a casual look or to amp up an already formal outfit. Thick diamond bangles and stacked diamond rings can have a dramatic effect on any ensemble. Someone that has really set the bar for this look is jewelry influencer Stephanie Gottlieb. Take a look through her social profiles and you will see an abundance of stacking, sparkle, and style.
Big brands tend to offer the most popular selections in this category. Companies like Tiffany & Co, Cartier, and Bvlgari offer bangles and bracelets that stack beautifully. If you're looking for something that looks more custom, head over to your local jeweler to see what kind of custom creation they can make for you. Whether you wear these diamond stacks to dress up a pair dark wash jeans and a blazer, or with a floor length gown, you will definitely be putting the glam in whatever outfit you are wearing!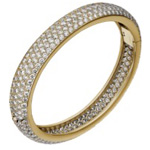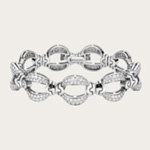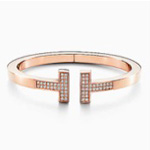 CLASSIC STACKS
Classic stacks are those pieces you layer on for everyday wear. Simple basics can be paired together to create a timeless look. As an example, a nice timepiece, tennis bracelet, and bangle pair beautifully together. Stacks don't just refer to arm candy though! Look for a few dainty diamond bands to wear on multiple fingers on each hand. No matter the outfit, you can stack on the basics for an effortlessly polished look, or wear them individually!
Whether you shop online, at your local jeweler, or go for the big name brands, finding the perfect blend of stackables is a must this season!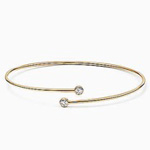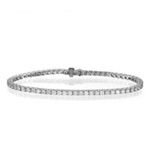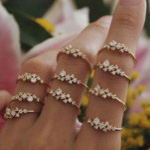 ---